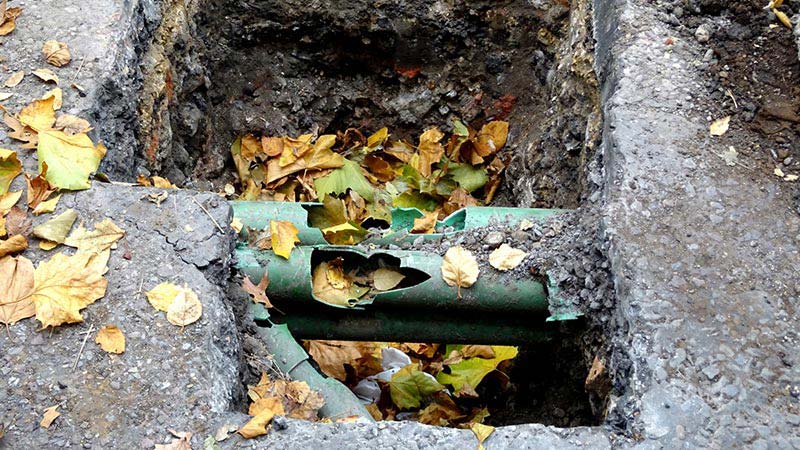 What is a Sewer Scope Inspection?
When you are interested in buying a home, it can be a long process with many steps and documents to sign. A standard practice for most home buyers is scheduling a home inspection. Some home buyers may feel they can skip this step, as the house looks fine visually, but there are a number of reasons to hire a home inspector. One of the major reasons is a home inspector can check things you can't see by simply walking through a home that you may not even think about initially. For example, the pipes that connect your house's drains to the local sewer or private septic system are very important.
The only way to really see the condition of those pipes is to perform a sewer scope inspection. A camera with a light on the end is inserted into the sewer pipe from the house all the way to the main utility connection, which is generally at the street. This camera will record video and take pictures to allow for additional review later. Any issues with the pipes will be detected and the distance from the house can also be measured to aid in later repairs.
A Sewer Scope Inspection can be added on to a standard home inspection. It is wise to inspect the lateral sewer line on any home you are looking to purchase, as you never know what is occurring below ground. However, it is especially recommended for houses that were built more than 25 years ago and if there are any other signs that there may be damage. Some signs of possible sewer line damage include water backing up inside the house, large trees in the yard along the path of the sewer line, and extra lush patches of grass.
Though it's an additional fee to perform a sewer scope inspection, it costs even more to repair or replace your sewer line. This repair can cost upwards of a few thousand dollars depending on how far your home is from the street and the length of pipe section that needs to be replaced. Usually, the repair is performed by ripping up your front yard and replacing the necessary pipes.
A thorough home inspection, from a trusted and professional home inspector, could save you thousands of dollars by uncovering potential issues with the home — before they become your problem. At Extensive Home Inspections, we will work with you to ensure we provide a complete report of the current condition of your home and help make you aware of any issues. Call us today if you have questions or schedule your home inspection online.