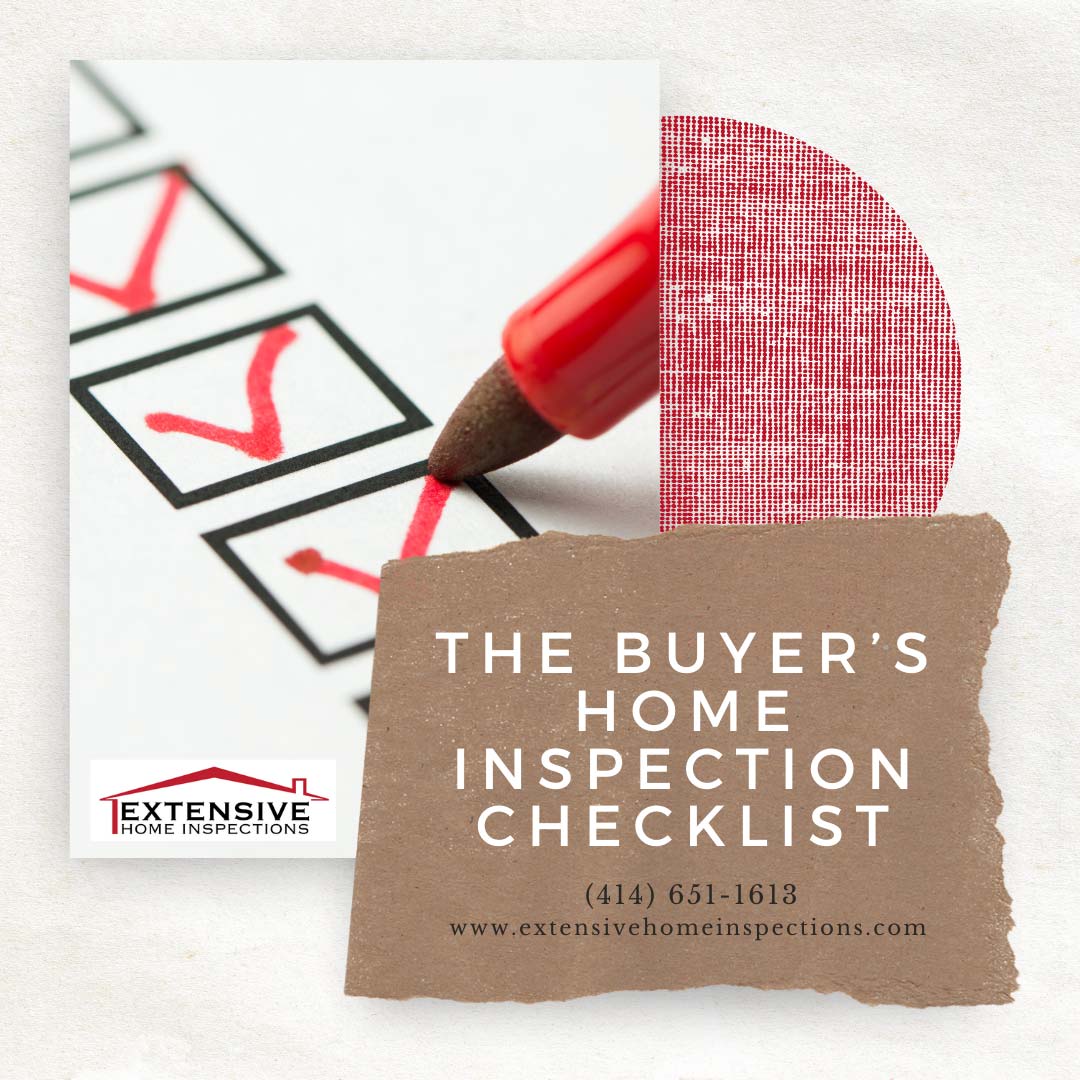 Buying a home can be stressful and emotional but it doesn't have to be. After months of looking at many different homes, you finally find your soon-to-be home. This roller coaster ride of emotions will soon end. One of the things standing between you and your dream home is the home inspection.
The home inspection process can be quite daunting, especially if you're not sure which way to turn or what to look for. A home inspection Milwaukee WI checklist is the perfect guide to help as you move through the home buying process.
How does a home inspection checklist factor into the process of buying a home?
We all know that problems with a home can mean costly repairs. Despite our best efforts, we may not be able to identify these problems ourselves. A professional home inspector in Milwaukee can get this done, and your home inspection checklist will help you move smoothly through the inspection and into your dream home.
Three important items your checklist should focus on are Safety, Function and Structural Issues.
Here are the three main categories every home buyer should look for when previewing property:
SAFETY
While previewing the interior and the exterior of the home, look for electrical issues such as faulty and exposed wires. Water leaks, moisture stains, mold presence, or an indication of mold is a red flag. Look under the deck for any signs of wood rot or the deck pulling away from home.
FUNCTION
There are four main systems: electrical, heating, air, and plumbing. Do the systems function properly? Are they well-kept and maintained? When turned on, do they make a noise that doesn't sound right?
STRUCTURE
The structural integrity of the home is key. Careful evaluation of the home's structure will help you make a smart decision. Are there roofing and attic issues? Cracks or displacement in siding and foundation, or poor drainage around the house? Is the decking pulling away from the home? These issues can cause significant structural damage, so address these items upfront.
Areas To Pay Attention To
The Grade Of The Lot
Foundation; Basement, crawl space, slab
Roof, Attic
Exterior siding, doors, windows, decks, porches, garage
Evidence of leaks inside and outside
Electrical inside and outside
The plumbing inside and outside
Appliances
Heating and cooling
Odor, unusual smells
Buying a home is a huge financial investment. Be equipped with the things you need to make an informed buying decision; your home inspection checklist is the tool.
When looking to purchase a home, you need to understand what you're buying. The checklist is your upfront tool while the professional home inspection and the home inspector in Milwaukee WI will inform you of the home's current conditions and give you Peace Of Mind.