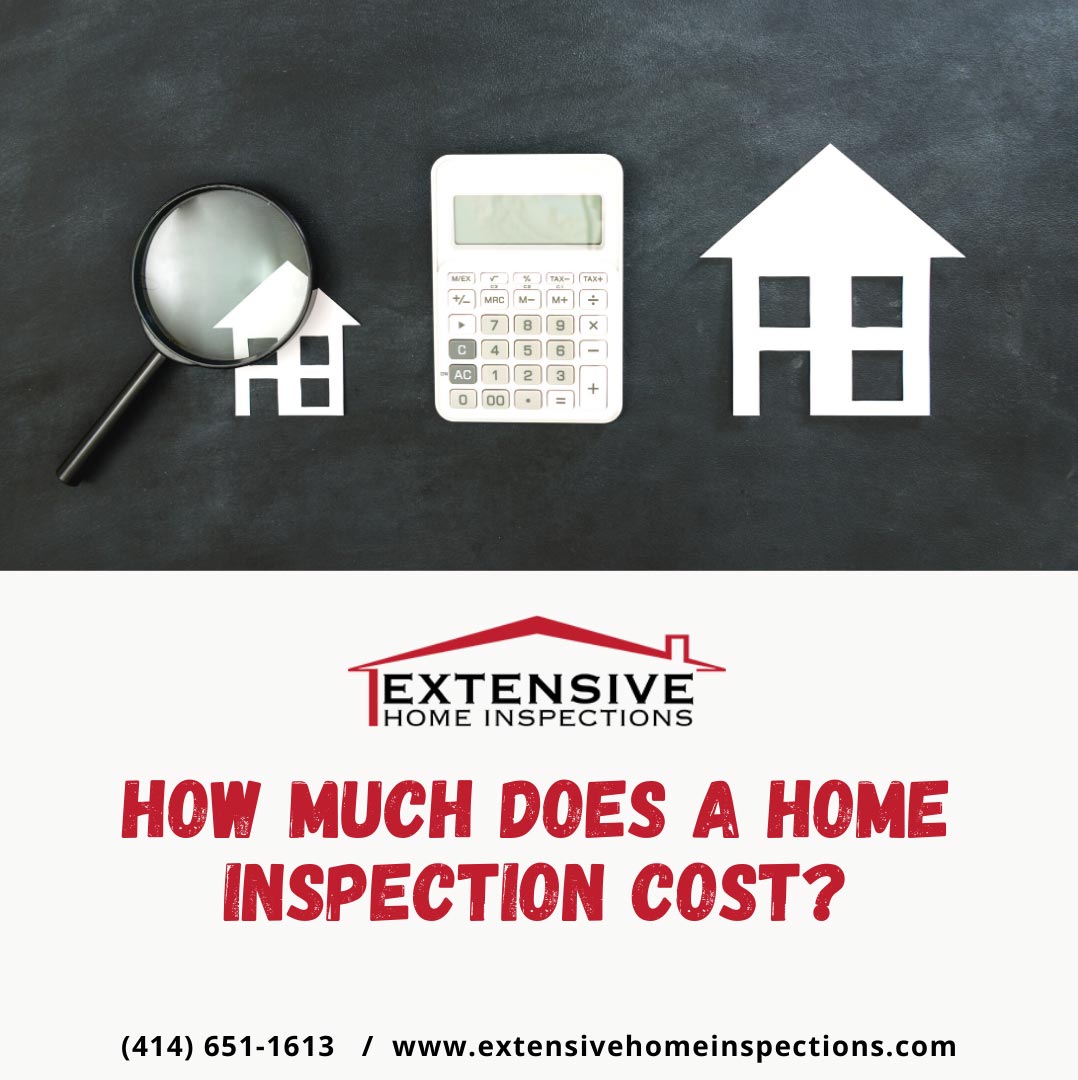 The home buying process can be financially overwhelming as much as it is emotionally. We all know that owning the dream home also means spending huge amounts of money for the down payment, real estate transaction fees, and other expenses. This is also one of the reasons why many buyers, even sellers, prefer to skip the home inspection to cut down on expenses. The problem with skipping the home inspection, however, is that you want to protect your investment, but how can you if you don't know if there are issues. Even the thought of having a home inspection can be daunting for some, and they choose to finalize the transaction without one. Perhaps another reason they might skip the home inspection is that they have no idea how much a home inspection costs.
A home inspection, while not mandatory, is a crucial and integral part of a real estate transaction. This is a wise approach to getting the real knowledge of what you are actually paying for. Whether you are a buyer, or a seller, or a homeowner who's not selling, you need to clearly understand the current condition of the property. Many would think that the home inspection costs in Waukesha,WI can break the bank. But it's the other way around! In fact, the home inspection cost is only a small fraction of the potential expenses or future repairs and can even save you thousands in the long run.
How much does a home inspection cost in Waukesha,WI?
At Extensive Home Inspections, our typical home inspection cost varies. The home inspection cost depends on many things; the size and age of the home, features of the home, additional services required, and other factors and each home inspection cost is different. Below is a breakdown of what you need to consider so you can anticipate how much and what you are actually paying.
The size of the property including the square footage of the living area
Type of exterior siding
Additional features like decks, porches, crawlspace, etc.
The age of the home. Newer homes will take less time than older homes but we say the average inspection can last be between 2 to 4 hours
Our typical Waukesha,WI home inspection covers the following:
The Exterior Of The Structure
This includes the Roof, Foundation, Siding, Trim, Flashing, Chimney, Gutter, Downspouts, Windows, Doors, Stairs, Decks & Patios, Grading, Drainage, and other exterior structures
Exterior Drainage
Gutters, Downspouts, Grading, Overall property drainage are inspected.
Crawlspace
Foundation Material, Flooring, Supporting Members, Water Penetration, Area Ventilation & Drainage
Surrounding Components
Driveways, Walkways, Retaining Walls, Decks, Porches, Patios
Garage or Carport
Garage Doors, Safety Controls, Fire Protection Materials, Doors, Windows, Electrical
Interior Of The Structure
Electrical, Plumbing, Ceilings, Walls, Floors, Closets, Outlets, Doors, Windows, Kitchen Cabinets, Counters & Exhaust are checked for functionality
Attic
This includes the Insulation, Ventilation, Framing, Any Water Penetration, Accessibility & Storage
Plumbing
Bath & Kitchen Fixtures, Vents, Water Flow & Shutoff Valves
Water Heater
Condition of the System, Capacity, Energy Source & Safety Controls
Heating System
Condition of the System, Energy Source, Zones, Safety Controls, Ductwork/Piping
Air Conditioning
Condition of the Equipment, Zones, Ductwork
Electrical System
Service Entry, Meter, Type, Rating of Overload Protection, Grounding, Bonding, Distribution Panel, Circuits, Outlets, Fixtures, Conductor Materials & Branch Systems
Fireplace
Condition of the interior of the Fireplace, Damper Operation, Exposed Flue, and Hearth
Note, however, that there are unexpected costs you need to consider following the inspection. The existence of foundation issues, mold, and problems in plumbing, basement, electrical system, HVAC, and other issues can affect your finances. Make sure that you talk with your agent and discuss how you can move forward with the purchase, having all the necessary information you need.
A home inspection may not be required, but skipping it can bring on some costly issues. Call us now to find out how much our home inspection costs in Waukesha, WI. Save yourself time and expense.
Knowledge is Power, and knowing any issues upfront can save you thousands in the future.